Tonight's Forecast
. News
20.07.2017

Click here to see our new

lightning test pages using microsferics


Archived Data

aphsTop temperatures
External DATA

DONATIONS


Adverts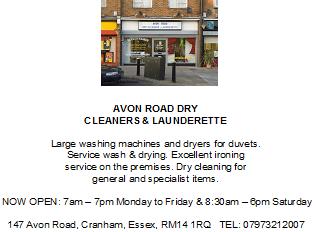 Sunday 20th August
Now added twitter wx feature. Changed username from AlanPaul5 to upminsterwx. http://www.twitter.com/upminsterwx
Rain radar is showing blue patches moving SE / ESE across the SE
Infrared and visual satellite images are showing cloudy skies over the SE. The cloud is coming in from the WNW
DUE TO A 4.30am START I WILL NOT BE UPDATING TOMORROW MORNING'S FORECAST. THE EVENING FORECAST WILL BE UPDATED AS NORMAL
A cloudy evening with outbreaks of rain of rain. Some of the rain may be heavy at times, . The rain will continue on / off after dark and overnight.
Minimum temperatures 14 to 13.5C
Winds from a SW / S later SE direction will be light at first but moderating down to very light by late evening.
A rather dull, cloudy and damp start for tomorrow with a few outbreaks of mainly light patchy light rain at first. Rain then soon clearing away to the ESE before clouds slowly thin and break to give a some bright / sunny spells.
Top temperatures 20 to 20.7C
Winds variable will be very light.
The temperature at 7.14pm was 19.0C humidity 65% and the barometric pressure 1023.1mb's and falling slightly.
Top temperature today was 21.3C
Last wind gust was 13mph WSW
Rain for January was 55.5mm
Rain for February was 38.6mm
Rain for March was 28.6mm
Rain for April was 5.3mm
Rain for May was 91.8mm
Rain for June was 70.9mm
Rain for July was 117.8mm
Rain yesterday was 12.4mm
Rain so far for August is 68.9mm
Rain year to date is 477.4mm
Rain for 2016 was 586.7mm which is average for this area.
Rain for 2015 was 581.6mm which is average for SW Essex
Rain for 2014 was 881.4mm which is an all time record for this area..
Rain for 2013 was 727.2mm which is above average for SW Essex.
Rain for 2012 was 858.9mm which was high for this area.
Rain measured in 2011 was 417.5mm which is very low for this area which normally has around 525 to 575mm
Last updated at 7.14pm Sunday
A further update will be made at 8pm